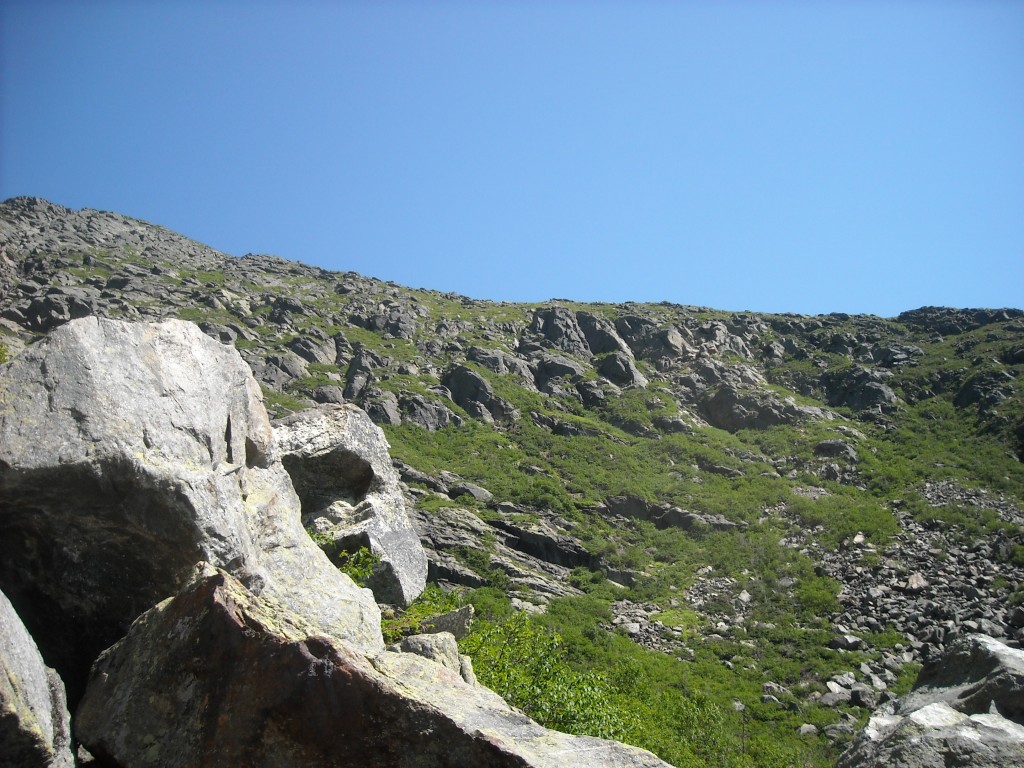 Two weeks ago now, Sweeney, Rob and I hit the road in search of some good hiking.  Since Sweeney already did an excellent write-up, I'll keep this short.
I wasn't intending on hiking Washington again so soon, since we'd skied it back in May, but I'd never been up Huntington ravine, nor ventured into the Great Gulf.
It was a great day, and the hike made me want to stay on the trail overnight, but I'll have to save my backpacking ambitions for later this year.
Again, you can read more about it on Brian's Adventure Blog.