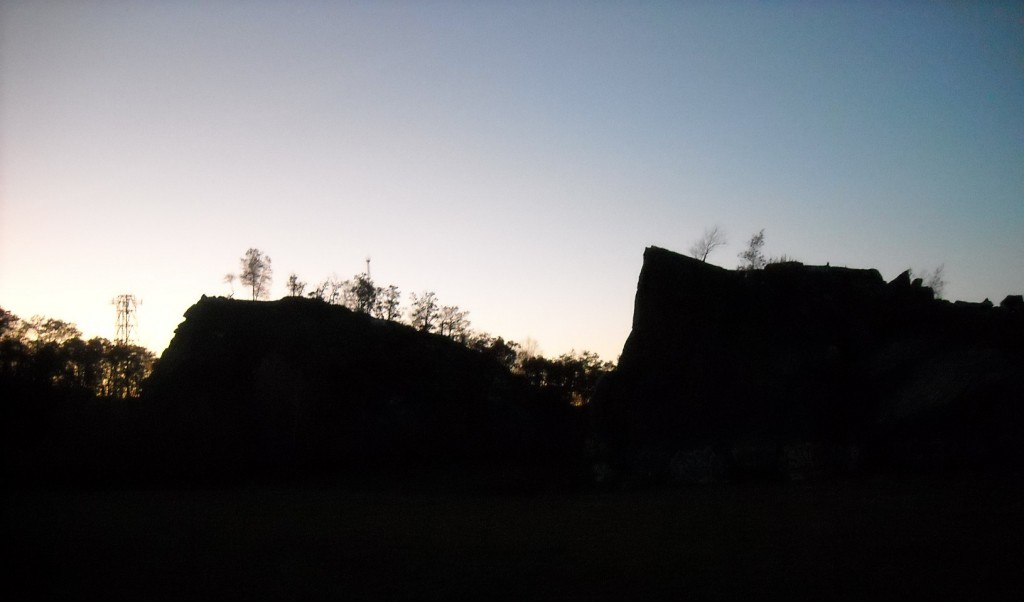 Despite the pile of work fall classes are handing me, I managed to get down to the Quarries twice this weekend.  The fall scenery was a breath of fresh air after spending nearly every waking hour last week indoors working.
I'm excited for the coming ski season, which has in some cases already begun.  However, I hope there are a few more good climbing weekends like this one where it's a sunny but cool 50 degrees.
The quarry has been busy lately, which lead me and my friends to seek out some new routes, but we managed to revisit a few good ones as well.  With daylight savings over, darkness caught us in the quarry unexpectedly early.